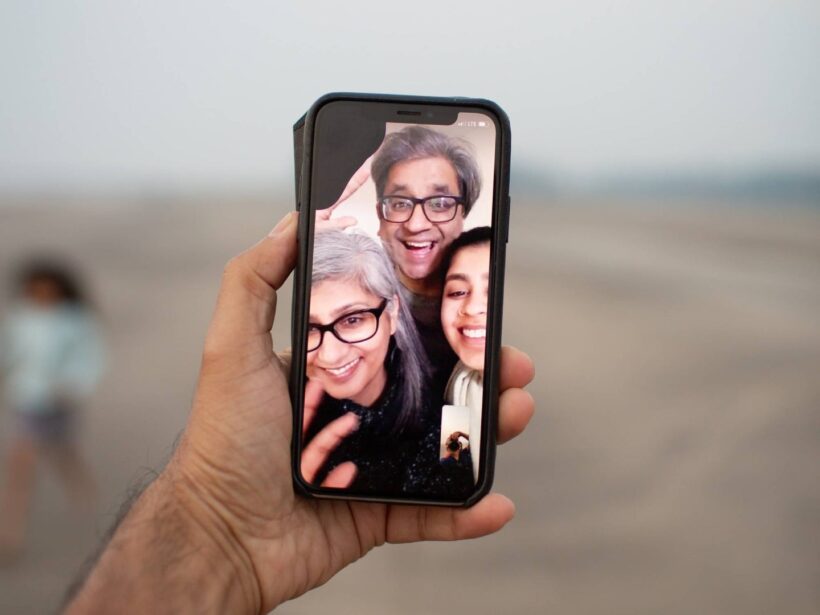 The pandemic situation forces us to do everything online. Starting from online schools, online lectures to online meetings.
Almost everything we do use online video and uses applications like Zoom and Google Meeting. Without us knowing it, we have spent more than 1-year doing online activities.
Improve Video Call Background
In some activities such as school or formal meetings, of course, we have to pay attention to the background of our video calls.
Because the video call background can add to your professional value. Besides that, a good background also makes other video call participants interested.
Here are some tips to improve your video call background:
Neat and Clean Background
One way to improve the appearance of the background during a video call is to find the right and clean background.
The video call background will look so big on the computer screen, so you need to look for a clean and fast background.
For example, you can put a background such as a bookshelf, painting, or cupboard that contains your plaque or collection. For school children, usually use a bookshelf background or sticky notes on the wall.
Also, make sure you neatly arrange the background that you want to use for the video call background. Make sure there are not many personal items that can interfere with the aesthetic value of your video call background.
Clean the background and clean it. Arrange your bookshelf or collection neatly. So that your appearance on video calls is getting better.
Added Multiple Colors and Items
If you think the walls of your room are too plain, you can add some items such as frames or paintings. Also add some flashy colors, because otherwise white walls won't look attractive on video calls.
Add items such as curtains or bookshelves so the background doesn't look plain. Also, add some of your homemade decorations that can make your appearance more cheerful.
Keep in mind, video call backgrounds also don't need to be too crowded and have lots of ornaments. You can add just a few ornaments so that the background doesn't look boring.
Don't Get too Close to the Camera
It's important to remember if we're having a video conference call you don't need to keep the camera on too close.
This will make your face appear bigger. But you also don't need to put the camera far from your face because it will make the background look big.
Simply place the camera by adjusting your height. so that your face can be seen clearly and the background is also clearly visible.
Pay attention to the placement of the camera so you can have better video call quality.
Choose the Best WebCam
Laptop cameras sometimes don't have a good resolution. So you need to buy a new webcam that has a better resolution.
With a good quality webcam, you can get clearer video call quality. You can buy it at a computer store.
The better the quality of the webcam, the clearer your appearance on video calls will be.